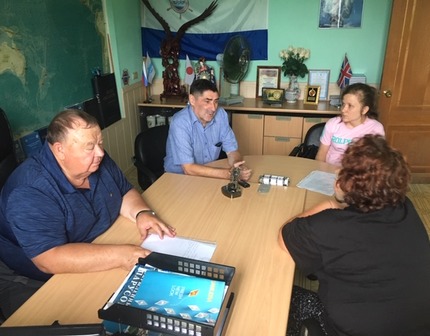 19.08.2019
1.6 million rubles for the death of the seafarer on board
Such a decision was made by the Nakhodka City Court in the case of payment of compensation in connection with the death of a seafarer on board the vessel «Ardatov" owned by the Active Marine Fisheries Base (BAMR). The assistance and legal supportfor the parents of the deceased Mikhail Erasov was provided by the Far Eastern Regional Organization of the Seafarers Union of Russia (SURDVRO).
The tragedy occurred on April 15, 2019 during the transshipment of frozen products from the board of the large freezing trawler "Ardatov" to the transport refrigerator "Arcadia" when one of the boxes with fish fell on the seafarer. The fisherman died of focal brain injury. But his retired parents did not receive any payments either from the employer or from the Social Insurance Fund.
That is why the mother of Mikhail Erasov applied for the assistance of the Union representatives. Only after that the matter moved off the ground.
Read more ...