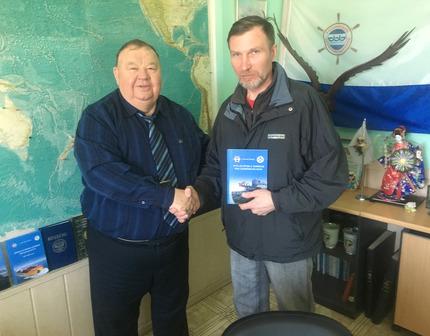 16.04.2019
MLC in action: insurer covers expenses on Palladiy's crew repatriation
The insurance company ROSGOSSTRAKH paid the Busan-Vladivostok flight costs and cover expenses on four-month wage debts for three crew members of the Russian ship Palladiy, including a cook, a bosun and a pumpman. It was possible because the tanker has had two Certificates covering financial responsibility of a shipowner to the seafarers in accordance with the Consolidated Maritime Labour Convention (MLC).
It should be reminded that the problems on Palladiy were found in August 2018. The ship was detained due to debts to a repair yard and wage debts to the crew. However the world knew the tanker a month later when the crew tried to leave the South Korean port without authorization and defied authorities' demands to return into the harbour. A patrol vessel and a chalk were used to detain the tanker. The crew of the Russian ship offered resistance to the South Korean authorities. The shipowner, who was on board at the moment, and a captain, a chief engineer and few seafarers were arrested. Based on investigation and trial results, the owner of the Palladiy was sentenced to two years and six months of jail, the master – to one year of prison, and another three seafarers – to ten months each. The chief engineer received a suspended sentence.
The SUR FERO's chairman Nikolai Sukhanov, quoting the union member Vyacheslav Nevsky, who held the pumpman position on the Palladiy and has visited the SUR FERO's office today, said that the crew immediately recognized the employer couldn't pay debts and repatriate them following the director of Daltrans and the ship's master were arrested. However the port authorities indicated that the Palladiy wouldn't be released before the investigation and court hearings to be ended.
Read more ...