Crew addressed a wage debt complaint to SUR
18.05.2017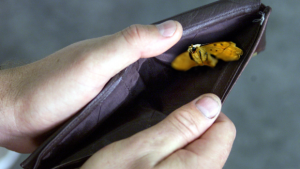 The crew members of Russian-flagged Danapris-5 (IMO 8887387) and Danapris-1 (IMO 8889373) have addressed their appeal about few-months wage arrears to the Seafarers' Union of Russia' Azov and Don Territorial Organization (SUR ADTO). With the union's help, the crew succeeded in returning the wage arrears partly, but the most of the sum has not come to them.
Seafarers who applied for help are members of the SUR. Some of them, including the captain and the chief officer of Danapris-5, have left the ships' board. They received the back-paid wages partly. The captain received $1,500 of $5,000 and the chief officer was paid the half of his arrears - $3,000. Currently on the board remains the ship's cook, whom company owes $1,500 of $3,000. At present the union's representatives negotiate with the ship's operator – Rostov-based company Marine Management and the shipowner – Kiev-based KDK Shipping. According to the SUR ADTO chairman Leonid Glushak, the union has to appeal to the port authority in the next port of call, if the seafarers do not receive the remaining amount of sum. The crew of Danapris-1 was not so lucky – all crew members still remain on the vessel board and the seafarers have not been paid since 1st February. Total amount of wage debt here is approximately $50,000.
"There are no collective agreement on both vessels and this complicates the situation. We try to gain a conclusion of collective agreement, but the talks have reached a deadlock," - Leonid Glushak says. "Danapris-1" now has come to Astrakhan. If the shipowner doesn't pay the wage arrears to the crew, a protest action will be hold and the ship will be detained. We will make all legal measures to the owner of the vessel, including to appeal to the Port Administration of Astrakhan.
Such situation is typical for vessel not covered by collective agreement. The Seafarers' Union of Russia reminds that the agreement is necessary because it automatically means more strict work condition control on a vessel".