Between saying and doing there's a long road
27.09.2017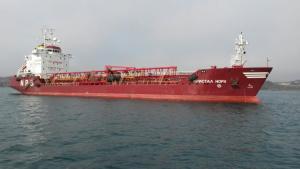 Six of the seven crew members of troubled vessel "Crystal Nord" (IMO 9016911, the flag of Russia) who applied to Seafarers' Union of Russia for help, have been repatriated. However, neither they nor the crew members who stayed on board, have been paid their back wages. The seafarers who have returned to Nakhodka now consult with the lawyer of SUR Far Eastern territorial organization. If the shipowner does not pay the money voluntarily, the seafarers will have to go to court.
The problem is that the company "Nakhodka-Portbunker" which owns the ship is going through bankruptcy proceedings, and the іnsolvency practitioner has been already appointed.
Last week he promised the money would be paid immediately after the sale of the company's property. The time is running out, but there is still no money. The backwages have already exceeded three months, the whole amount of debts owed to the crew, surpassed 1.6 million rubles.
"According to our data, the ship is re-flagged to Saint Kitts and Nevis, a flag of convenience. And we know why owners opt to flags of convenience – to employ the cheapest labour, to pay scanty wages or not to pay at all", - says Nikolai Sukhanov, Chairman of SUR FETO, - "The seafarers who applied to the union were lucky: almost all of them returned home. Now we combine our efforts and are going to seek the payment of their back wages. If the shipowner does not repay the debt voluntarily, we will go to court.
While communicating with the representative of the shipowner, the union inspectors have found out another interesting detail: the crew members have not insurance cover as required by the provisions of the Maritime Labor Convention (MLC), which entered into force on January, 18, this year. This requirement is mandatory for all shipowners, but the "Nakhodka-Portbunker" was not aware of the developments.
Until the crew is paid, the union will continue dealing with seafarers and will keep the situation under control.